September 12, 2023 by Henry Hackwell
LetMePark's collaboration with AiDEN and Lynk&Co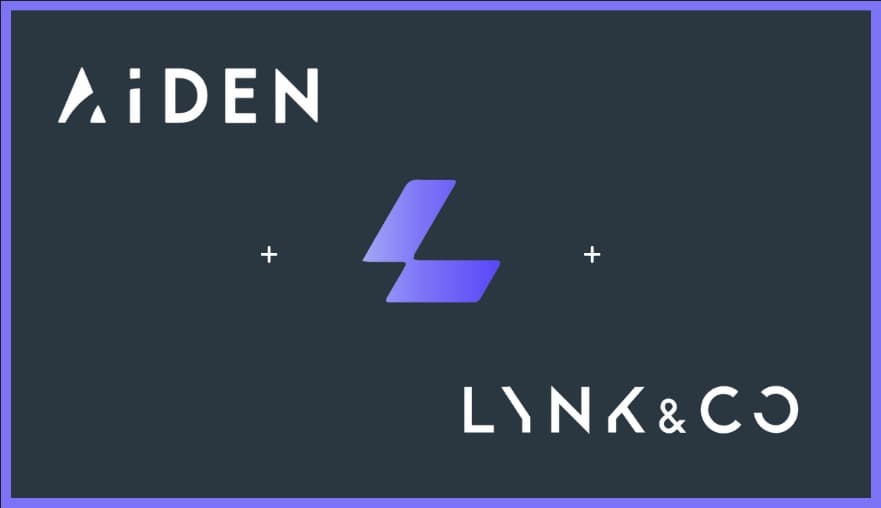 At LetMePark, we are so excited to announce our collaboration with partners AiDEN and Lynk&Co. By working together and uniting our innovative technologies, we will[Re]Evolutionise the mobility services.
LetMePark is now integrated with Lynk&Co meaning users get instant access to extensive parking facilities! What is starting in the Lynk&Co Swedish Head Office will soon be rolled out across Spain and the whole of Europe, meaning countless people will be able to find and pay for a spot automatically using our in-built parking search and reservation system. You too can benefit from real-time, predictive and proactive parking updates and suggestions, and take the stress out of finding a space.
Through AiDEN and LetMePark 's integrated smart mobility system, finding and reserving the closest and cheapest spot has never been so straightforward for 01 drivers.
Read more about our Parking [Re]Evolution below:
Lynk&Co isn't your typical car company. They are creating a better way to use cars, allowing customers the option to buy, borrow, or subscribe to their services. Expanding rapidly, Lynk&Co now have their cars on the road in 7 countries and are making mobility more flexible and hassle-free right across Europe.
Not only do Lynk&Co provide you with their hybrid/electric 01 model, but you also get access to services that make your life simpler and offer you 'a new way to move'. The 01 model comes with 'built-in connectivity' giving you access to their entire library of apps, over-the-air updates and the ability to manage your car through the mobile app.
This is where AiDEN comes in…
Imagine a world where your vehicle anticipates your every need, delivering tailored services to you in an instant, and giving you a seamless in-vehicle experience. This is AiDEN's solution.
AiDEN offers the automotive industry's first bi-directional service hub which unlocks the potential of connected vehicles. They provide two-way communication between vehicles, services and infrastructure, enabling real-time communication and tailored services.
With AiDEN, the ultimate in-car convenience is at your fingertips. Their fresh, GDPR-compliant approach puts your vehicle data to work in order to elevate your driving experience to new heights.
Together with Lynk&Co and AiDEN, we are simplifying the driving experience and making parking problems a thing of the past. Together we are [Re]Evolutionising the industry and changing mobility forever.
Check out our website and be sure to follow us on social media for more information!
MOBILITY, CONNECTED MOBILITY, PARKING